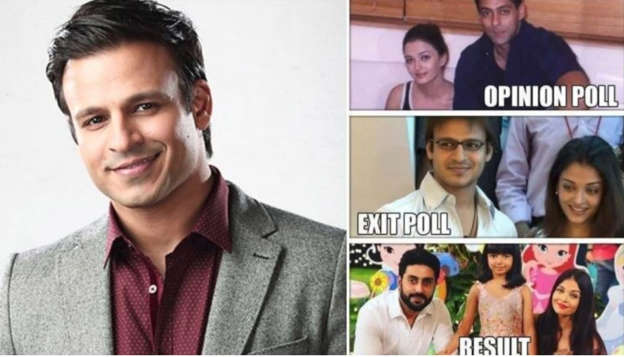 On Monday, Vivek Oberoi shared a meme regarding Aishwarya Rai Bachchan on his Twitter account. Which later on created a controversy. He got criticized by Twitterers, and also became controversy later on.
Sonam Kapoor and a few other peoples from bollywood.
— Sonam K Ahuja (@sonamakapoor) May 20, 2019
— Nidhi Razdan (@Nidhi) May 20, 2019
After so much controversy and request from Vivek Oberoi fans, he deleted the Tweet and apologized.
Even if one woman is offended by my reply to the meme, it calls for remedial action. Apologies🙏🏻 tweet deleted.

— Vivek Anand Oberoi (@vivekoberoi) May 21, 2019
Here's a screenshot of the tweet that created controversy.
Twitter: VivekOberoi
Follow us on Twitter(
@Jan_Sankalp
) for more news. :)